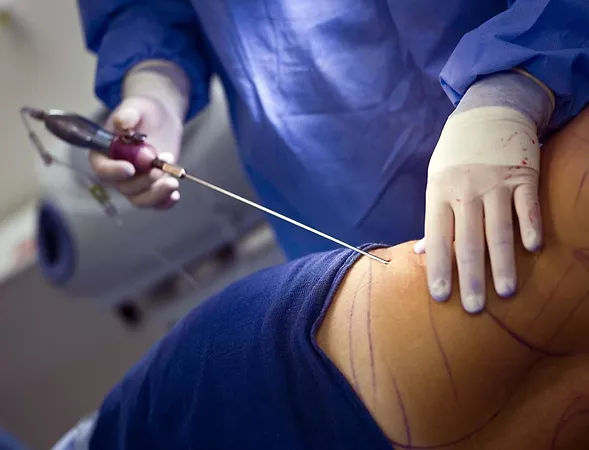 Liposuction is a surgical procedure that uses a suction technique to remove fat from specific areas of the body such as the abdomen, hips, thighs, buttocks, arms, back, knees, and chest; areas that haven't responded to weight, diet, and exercise measures.
At Gentle Giant Care in Atlanta GA , Lauderdale FL and Tupelo MS , we specialize in liposculpture which is the highest level of liposuction. We use it to reshape your bulges and trouble spots into more pleasing contours. It's a great option for treating your arms, your legs, your tummy, your back and your chin. It has all of the advantages of invisible scars and a quick recovery.
Liposuction is versatile. If you're lean, it can be used to enhance and sculpt muscle definition for a more athletic look with high definition techniques also called Hi Def, 3D and 4D lipo.
Liposuction isn't typically considered an overall weight-loss method or a weight-loss alternative. If a patient is overweight, they will likely lose weight through diet and exercise. Doing both liposuction, diet, and exercise will make the outcome even more profound.
Schedule a Consultation Today